A deep farm sink, a light and bright interior, and clean lines earn this prefab the farmhouse-fan seal of approval.
Whether you're the world's biggest Joanna Gaines fan or you just love clean, simple lines and no-fuss color schemes, it's pretty clear that the popularity of the farmhouse look won't be on the decline anytime soon.
The Lulamae prefab home by Clayton Homes is a celebration of all things farmhouse style, all housed within a tidy 1,832 square feet.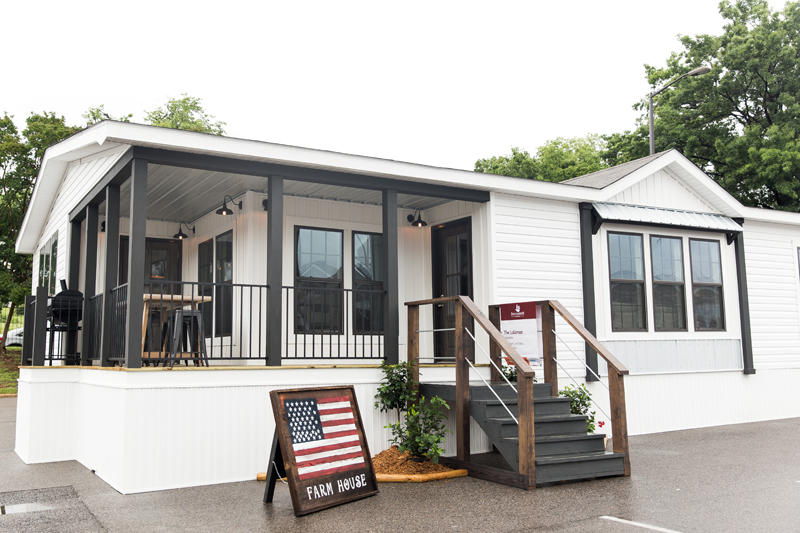 Inside, the home features all of the modern farmhouse hallmarks, including shiplap, a white and bright open concept living area, open shelving in the kitchen and distressed hardwood floors throughout.
Pendant lights frame the spacious kitchen island that offers a sizable work space, and a wooden beam floats across the living room, giving the space a down-home, provincial feel.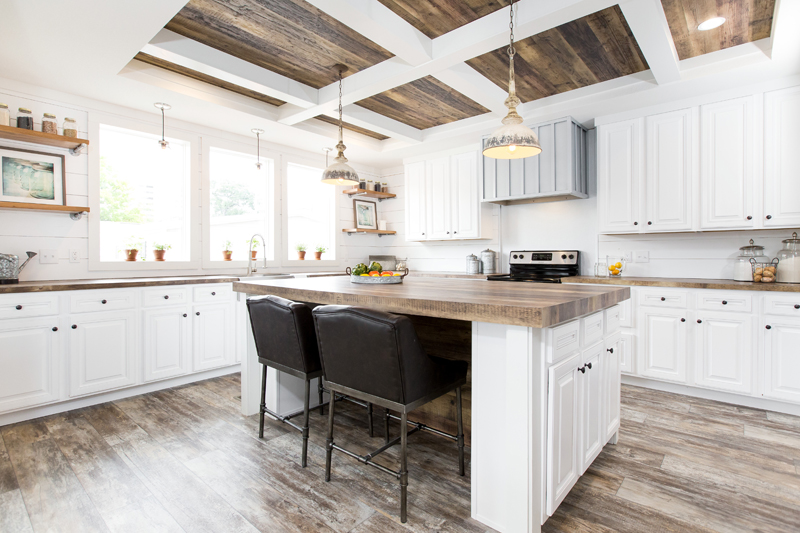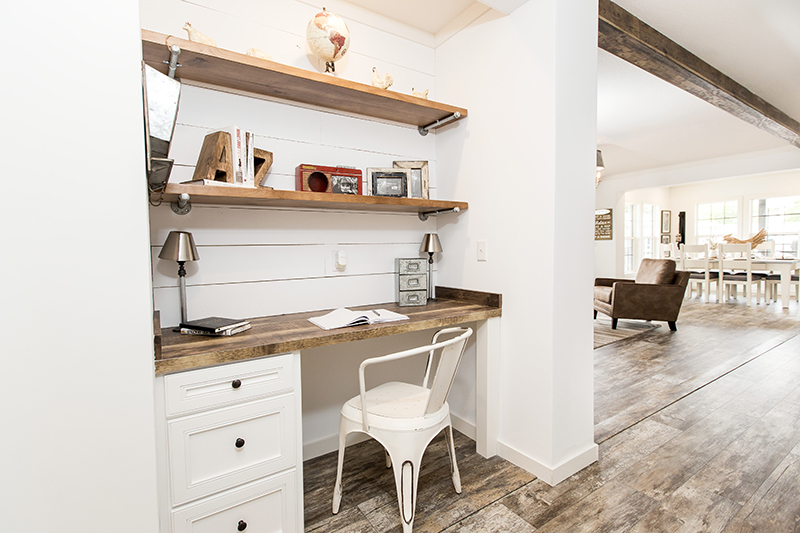 Other notable farm-style features include a sliding barn door that separates the master bedroom from the living space, as well as a deep free-standing tub in the master bath that gives you a view into the pasture (or maybe just the backyard) from a pair of sliding glass doors.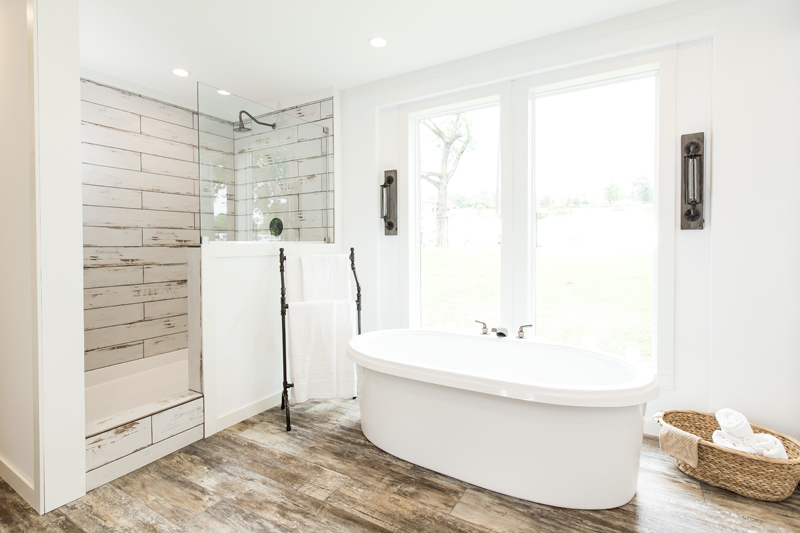 A large walk-in shower is half-framed with glass and features a large tile pattern that's reminiscent of shiplap — perfect for relaxing after all those long walks out on your acreage (or jaunts around the neighborhood).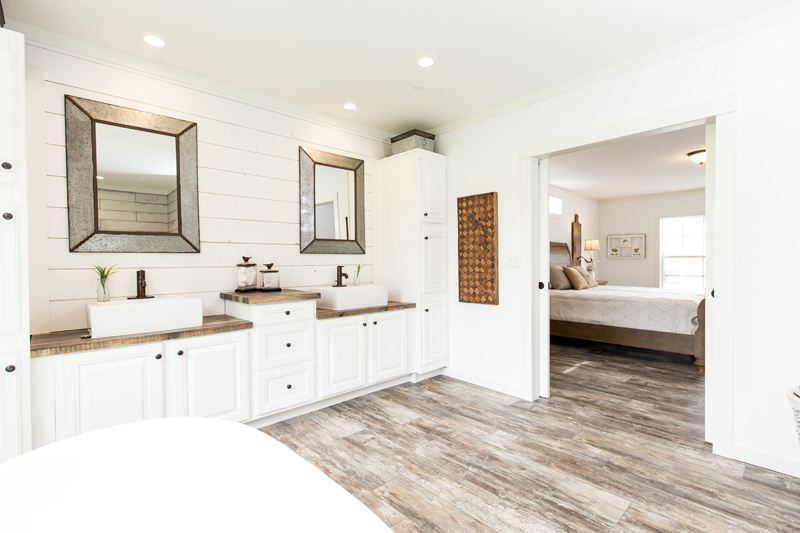 The Lulamae is customizable and starts at a base price of $116,000.
Article Photo Courtesy of Zillow.com