10 HOME STAGING TIPS FROM A TV DESIGNER. SELL YOUR HOME FAST!
Posted by Dustin McClure on Friday, June 6th, 2014 at 3:10pm.
'Extreme Makeover: Home Edition' producer gives trade secrets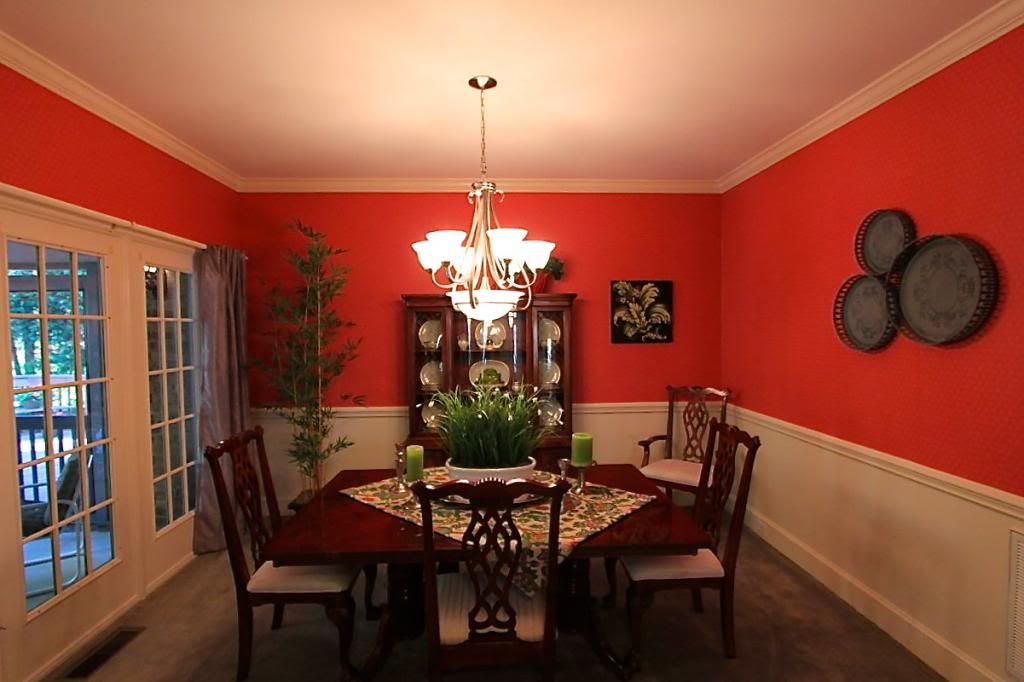 To view this house and more of our listings, click on link below:
Here are Rouse's top tips for home staging on a budget.
1. Put on a fresh coat of paint.
It's one of the most obvious and inexpensive upgrades, but fresh paint on the walls and trim will give home sellers a lot of bang for their buck, Rouse said. Stick with a neutral palette for the walls, and consider giving the exterior of the home a fresh coat as well, if you have the extra cash.
2. Don't leave a room empty.
Furniture helps buyers visualize living in that space. Try to avoid furniture with patterns, Rouse said, and use pops of color through bright throws and pillows.
3. Use the TV as artwork.
A flat-screen TV, mounted to the wall in a size appropriate for the space, can function as a piece of art in a living room or other common area, he said. A TV is "the modern-day family hearth," so use it to your advantage: Play a simple, silent slide show of nature images. Don't include pictures of people, which can be distracting to buyers, Rouse said. And keep TVs out of bedrooms.
4. Fill up dead wall space.
A lack of wall hangings can make a home feel cold, so add framed artwork, photography or mirrors. If using photos of people, choose prints that are black and white or sepia, which is less distracting. But don't be afraid to mix it up, Rouse said; hanging reclaimed wood or plates on walls are creative options.
5. Add window treatments.
A blank window can make a house feel sterile. A simple curtain rod and drapes in a solid color will cozy up the place. Curtains also frame the view to the yard, Rouse said.
6. Maintain the yard.
"People think they're selling the house, not the property, and it doesn't have to be something great, Rouse said. "But at least keep it maintained, cutting the grass before the buyer shows up."
7. Choose flowers wisely.
Live plants and fresh-cut flowers add life to a home, but keep it simple. A bunch of store-bought flowers of the same color, placed in a simple glass vase on the dining-room table, will be appealing without being a distraction. Don't use fake plants, trees or flowers. They will make your home appear dated, Rouse said.
8. Tidy your bookshelves.
Remove protective covers from books on bookshelves. The books' solid colors will turn your personal library into a more decorative focal point.
9. Keep the bedroom gender-neutral.
Avoid gender-specific elements in the master bedroom. Bedroom color palettes should be neutral, and simple white bedding can make a room feel fresh.
10. De-clutter the entire house.
Remove personal items from rooms, including family photos and some of your collectibles. Cutting down on clutter will make your rooms appear bigger and cleaner. A simple test to see if you've removed enough: If you stand in the back of the room and no item stands out too much, you've done your job, Rouse said. In the kitchen, clear small appliances off countertops, Cammarosano added. Straighten up and organize the food items in your cupboards and tidy up closets.
Amy Hoak is a MarketWatch reporter based in Chicago.